Health & Safety
Protecting Health & Safety
The worldwide COVID-19 situation has changed the way we are all currently interacting to ensure your health & safety. Certain simple rules and regulations have been issued to minimize the possibility of any new infections & keep everyone healthy. We are well prepared to welcome guests with updated safety precautions, and to us, it is of the utmost importance that all our guests feel safe and well cared for during their stay.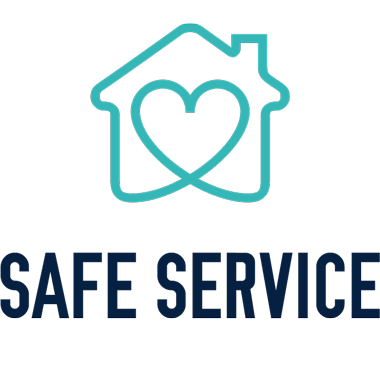 Safe Service Certificate (in German)

Updated Cancellation Policy
We all are currently dealing with many uncertainties. We want to offer you an opportunity to plan your holiday flexibly in these uncertain times. We want you to look forward to your holiday without any needless stress; therefore, we have adapted our cancellation policy for your peace of mind.
We guarantee free cancellation if the following unexpected events occur:
in case the Austrian border close
General cancellation policy:
cancellations up to 30 days prior to arrival: no cancellation fees charged / 30% downpayment required for booking reservations
downpayment will be repaid
from 30 to 15 days before arrival 50% of the total price
up 14 days before arrival 70% of the total price
Care-free Holiday Planning

We recommend purchasing travel cancellation insurance.
Arrival/Check-In

Upon request, we will gladly provide a check-In & check-out without any contact.
Parking at our house directly allows contact-free arrivals.
Contact-free payment options are available.
Forgot your face mask? No problem, we will have plenty of face masks in stock.
Viruses are not permitted on our premises. Please keep them out & by using our disinfectant dispenser at the entrance to disinfect your hands thoroughly. For your own safety, as well as for everybody staying at our accommodation.

Social Distancing Made Easy

All our shared common rooms are spacious enough to allow our guests to safely social distance, with the recommendation being a minimum of 1 metre distance. In case social distancing is not possible in rare occasions, we kindly ask you to wear a face mask.
Cleanliness & Hygiene

Clean rooms have always been very important at our guesthouse to ensure our guests feel comfortable. Providing clean bed linen, table cloths, and fresh towels are already included in our service.
We clean and disinfect all surfaces and sanitary facilities in the entire guesthouse regularly.
Disinfectant dispensers are provided throughout our accommodation.
Due to hygenic measures, we do not provide guest folders. Find all relevant information including plenty of tips regarding your stay directly via our website.
Activities in our Holiday Region

Fresh air and being out in nature is known to reduce the risk of any infection.
Looking for a quiet place to relax? Looking for the ideal hiking route for some relaxation out in nature?
We will gladly help & give you recommendations to plan your perfect day in Gerlos.
With a masked smile and a safe social distance we look forward to welcoming you to your Appart Johanna
nestled between the Kitzbühel- and Zillertal Alps for a relaxing & safe holiday.
Thank you for your cooperation & loyalty!
We are currently planning to open from 13. december 2021 according to current COVID19 guidelines in Austria.
The simple rule for a safe holiday
Vaccinated - recovered
Useful Links & Safety Measures in Austria:

» Information regarding your winter holidays
» Current COVID19 Statistics coronatracker.at
This content was created by the Austrian National Tourist Office: Protection / Imprint / Terms of Use